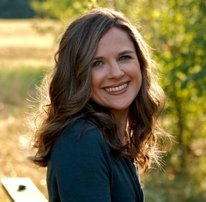 Featured Affirmation:

I acknowledge my saboteur for its desire to protect me, and I courageously choose to move forward.
---
Positive Statements to Overcome the Saboteur:

"Self-sabotage is when we say we want something and then go about making sure it doesn't happen."
-Alyce P. Cornyn-Selby

Whether you think you can or think you can't - you are right.
-Henry Ford

It's not who you are that holds you back, it's who you think you're not.
-Author Unknown


---
Meet Your Saboteur

All my life I have heard a voice, sometimes it is quiet, sometimes it shouts, but it always weighs in on my every move. It is my saboteur. The word saboteur conjures up images of a manipulative, vicious mean character out to ruin my existence; however, I always suspected that my saboteur's intentions grew out of fear and a need to protect me instead of harm me.

For instance, I have had a desire to write a book. Several ideas for a premise have come to mind over the years, but every time I contemplate writing, I hear my saboteur whisper that I should relax, take it easy, there is no rush. I usually find myself on the couch instead of at the desk writing. It isn't that my saboteur doesn't want to be an author; he doesn't want to get hurt. What if I write the book and it is not successful? What if I am…rejected? That would be painful, and Mr. Saboteur avoids pain at all costs.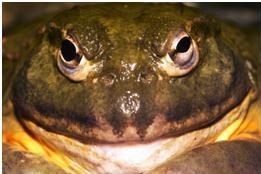 After giving up a few years to my dreams by following the advice of my saboteur, I decide to meet him. I held out the intention for my saboteur to show me what form he takes in my mind. Quite unexpectedly, as I was crossing the street in downtown Portland, I saw my saboteur. He was a HUGE bullfrog, a bump on a log. Unwilling to get hurt, he would rather take it easy than pursue dreams that have risk. It was my bullfrog that drained my energy and persuaded me to procrastinate.

Knowing that my saboteur was a bullfrog did two things:
It kept that voice separate from me, kept it in its place. I discovered that I can pursue my dreams, and keep the bullfrog, well just that, a bullfrog that tends to whisper in my ear and tell stories that are not base in reality.


I have something to talk back to. I can now negotiate with my bullfrog so that he feels safe and cared for, but allows me to be productive.

What I negotiated with my saboteur was to start a website, write some articles, test out ideas, discover what I am about and what resonates with you. This way he feels safe, cared for and can build up courage to one day take the bigger step of starting on chapter one.


---
Journal Exercise:

Take a quiet moment to calm your mind and focus on your breath. When you feel fully relaxed, ask your saboteur to revel him/her/its self to you. Picture what your saboteur looks like and sounds like. Discover your saboteur's name. Once you fully know who your saboteur is, ask questions such as:
Record the answers to the questions you ask in your journal. If you feel artistically inclined, draw a picture of your saboteur.
---
Book Recommendation:

What's Your Sabotage?
By Alyce P. Cornyn-Selby

A few years back I saw Alyce speak. She is full of spunk and has quite a story of self discovery which included incredible weight loss. Her book "What' Your Sabotage?" is filled with great ideas and exercises to discover who your saboteurs are. (Yes, there may be more than one.) She writes with a true commitment to her readers. She firmly believes that goals can be achieved and life can be as phenomenal as we choose to make it. Her conversational style of writing makes her book fun to read and will motivate you to discover, and deal with, your sabotage.

---
Personal Coaching Services



Is there a dream that you are ready to have fulfilled? Are you tired of reading personal development books and not enacting change? Would you like to attract more money, passion or happiness into your life?

Coaching is an astounding tool for promoting lasting and transformational change. Working together we will become very clear about what your goals are, create an action plan to get there and overcome any roadblock along the way.

The result will be uniquely you at your maximized potential.

To schedule your free 30-minute coaching consultation, valued at $75, e-mail coach@creativeaffirmations.com

*Coaching sessions can be conducted by phone or in person.*
---
SPECIAL REMINDER


Forward this newsletter
If you have enjoyed reading this newsletter, please share it with someone you care about. No one will ever have to pay for a subscription so send a friend a copy of this newsletter issue.

Speaking of which, did you get this issue forwarded to you? If you're reading this on the recommendation of a friend and would like to receive all of the future editions follow the link below to the newsletter page for more information and a free affirmation download for signing up.
---
Comments? Ideas? Feedback? I would love to hear from you. Just reply to this newsletter and tell me what you think!
---