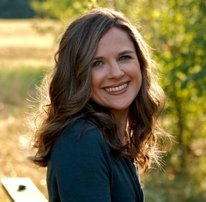 Featured Affirmation:

I am committed to the dreams I used to dream because, I know, with action, faith and focus, they will come true.
---
Positive Statements on Passion:

"Above all, be true to yourself, and if you cannot put your heart in it, take yourself out of it."
-Anomynous

"The more intensely we feel about an idea or a goal, the more assuredly the idea, buried deep in our subconscious, will direct us along the path to its fulfillment."
-Earl Nightingle

"When work, commitment, and pleasure all become one and you reach that deep well where passion lives, nothing is impossible."
-Anomynous
---

...for your daily positive statement...
because a positive statement can change the world.
---
The Dream of a 9-Year-Old

I am typing this while sitting at a resort in Lake Tahoe, CA. It is only an hour-and-a-half from my new home: Sacramento, CA. As some of you may know, when I began Creative Affirmations over two years ago, I was living in gorgeous Portland, OR. This latest move all started with one 9-year-old's essay…

My husband, Phillip, dreamed big as a kid. When he was in the 4th grade, he wrote an essay about how he was going to work in professional sports one day. He was a HUGE sports fan; we've got the boxes and boxes of memorabilia to prove it. To a 9-year-old, nothing is impossible. Nothing is impractical. Nothing is out of reach.

His dream survived all the way to college, but since his athletic ability was not quite that of LeBron or Manning or A Rod, he pursued a sports administration major with the intent of being part of the front office of a team. Then reality and the voice that has all of the excuses stepped in. Turns out that working in sports is a lot of 9-year-old boys' dreams and getting a job meant that you are at the bottom making minimum wage. At 21, more money was more enticing, so Phillip put his dream on the back-burner and went to work in outside sales.

And he worked, and he worked, and he worked. And he became more frustrated, and more frustrated, and more frustrated. His 9-year-old dream was still there and desperately wanted to be honored. We can ignore our passions for only so long before they eventually make us numb to life or push us to action. As a couple, we decided it was time that Phillip worked in sports. His intention was clear and he put massive action behind it. In June of 2006, the call came and the heart of his 9-year-old self swelled as he accepted a job offer in the NBA.

We both took pay cuts, amped-up our faith and moved across state-lines to seize this opportunity. It was not easy. We had debt. We had fears. And sometimes it felt like we were making a mistake. And then wow…

Watching Phillip work in an industry that was in-line with his heart was inspiring. I literally watched the Joseph Cambell quote, "When you follow your bliss... doors will open where you would not have thought there would be doors; and where there wouldn't be a door for anyone else" come true.

His courage, conviction and commitment to his long-held dreams pushed me to revisit my 15-year yearning to coach and speak and write. One of the biggest lessons I have learned in life is that if you go into college wanting to be a philosophy major to coach and speak and write, do not come out of college with a double major in mathematics in economics. You will internally throw tantrums each morning that you push yourself to do something motivated by money.

Following Phillip's bliss has lead me to mine. It lead me to start creativeaffirmations.com, lead me to become a Certified Professional Life Coach, lead me to speak, and most importantly, lead me to the honor of connecting with you.

Change is intimidating. There are doubts. Taking action on faith alone is terrifying. I have been there, sobbing on the floor. Click here to read my latest article about managing the stress of our most recent move.

That being said, my wish for you is that you know that you are not alone, that you know that you have the talent, the drive and the passion to enact the discipline it takes to create a life that you choose; one that makes your heart sing.

Phillip's passion continues to amaze and motivate me. Our move to Sacramento has allowed Phillip to advance his sports career and me to devote my full-time to you. I would love to hear from you. Where are you at in your life? What is wonderful? What do you struggle with? What scares you? What are you most passionate about? What is your vision? What was your dream at 9-years-old?

---
Journal Exercise:

What was your dream at 9-years-old? And how has that dream transformed over the years?
---
Life Coaching Services



Are you stressed? Overwhelmed? Ready for things to change?

Have you tried using the law of attraction with little success?

Are you in the middle of a major transition are are unsure about what the next step is?

As a Certified Professional Life Coach, I work with clients to create extrodinary results quicker than they could working on their own. Coaching involves putting systems, processes and accountability in place so that you can easily achieve the dreams you held when you were 9 or those dreams you still hold today. Click here to learn more about the life coaching process.

Contact me at (800)531-6183 or coach@creativeaffirmations.com to schedule your FREE one-hour strategy session which includes:

*Creating a crystal clear vision of your goal so you know exactly what you want, where you're headed, and what you need to do to make it happen.

*Uncovering hidden challenges that may be sabotaging your ability to make changes that last or that are slowing down your progress.

*Discovering key action steps to clarify your path for success.


*Coaching strategy session to be conducted by phone.*
---
SPECIAL REMINDER


Forward this newsletter
If you have enjoyed reading this newsletter, please share it with someone you care about. No one will ever have to pay for a subscription so send a friend a copy of this newsletter issue.

Speaking of which, did you get this issue forwarded to you? If you're reading this on the recommendation of a friend and would like to receive all of the future editions follow the link below to the newsletter page for more information and a free affirmation download for signing up.
---
Comments? Ideas? Feedback? I would love to hear from you. Just reply to this newsletter and tell me what you think!
---