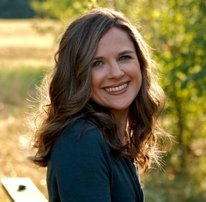 Featured Affirmation:

I am willing to take ownership of my challenges.
---
Quotes...

"The price of greatness is responsibility." -Winston S. Churchill

"Work on yourself first, take responsibility for your own progress." -I Ching

"Freedom begins the moment you realize someone else has been writing your story and it's time you took the pen from his hand and started writing it yourself." -Bill Moyers


---




---
It's January: First things first!


When things are stressful or they don't work out how you expected or you're disappointed, what is your first reaction? Honestly, your very first reaction?

Most people point their finger at something else. "Well, money is tight because of the economy." "Well, I would be happy if my spouse didn't pick fights all the time." "Well, I wouldn't be stressed if my kids behaved."

It is infinitely hard to change something you don't take responsibility for. That's a fact. You are the only person you get the pleasure of changing.

This means that the first thing to do when you find yourself in a challenging situation is to take ownership of it. Own it with everything you've got! I know you don't choose when your life gets tough, but sometimes it does. It is your life; hence, you own every situation within it no matter who's to blame.

The phenomenal thing is that ownership comes with power, and power is what gets stuff done.

Your probably wondering what being an owner means. Just what exactly are you taking responsibility for? Here's the list:

Owners don't:
Blame anyone or anything for their current situation. (This includes, but is not limited to: the economy, your boss, your spouse, your kids, your church, your friends, the cable company, your neighbor, the media, congress or the President.)
Mask rough feelings with food, relationships, TV, exercise, alcohol, or anything else.
Owners do:
Empower themselves to change their life.
Take responsibility for their choices, their progress and their actions.
Accept that things will not always go their way.
Their best with what they've been given.
Express gratitude frequently!
As you start 2013, look at where you need to step up as an owner in your life. Ownership is the first step to get from where you at to where you envision yourself to be.

Happy New Year!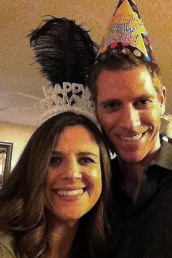 ---

Journal Exercise


List three areas of your life where you can take greater ownership. For each area, what is the first step you will take as an owner?


---



2013 Excitement


From day one of my life, I have been called to be an owner of challenging health. It has tested my resolve, patience and faith several times. My health became the greatest teacher I never asked for.

This summer, Chronic Resilience will be published by Conari Press. In this book, I offer you everything I've got about becoming an owner of your own diagnosis. You'll read my triumphs, embarrassments and insights about navigating illness.

We have just finished editing, and I am extremely proud of what we've put together. I am counting down the days until I get to share it with you!

More details to come as we get closer...stay tuned!


---



Newest Creative Affirmations Articles



Discover why it is vital to listen to the wisdom of your emotions and body...
Interview with Penelope Young Andrade, LCSW, author of Emotional Medicine Rx

Affirmations to support your New Years Resolutions:
Self-Discipline Affirmaitons


---



Looking for a presenter?


I am in the process of booking speaking engagements for 2013. If you have a group that needs a speaker, you can learn more about my Chronic Resilience Seminars and Keynotes as well as read testimonials at my website: www.DaneaHorn.com


---



SPECIAL REMINDER


Forward this newsletter
If you have enjoyed reading this newsletter, please share it with someone you care about. No one will ever have to pay for a subscription so send a friend a copy of this newsletter issue.

Speaking of which, did you get this issue forwarded to you? If you're reading this on the recommendation of a friend and would like to receive all of the future editions follow the link below to the newsletter page for more information and a free affirmation download for signing up.


---

Comments? Ideas? Feedback? I would love to hear from you. Just reply to this newsletter and tell me what you think!


---