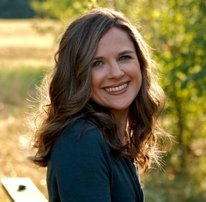 Featured Affirmation:

I choose to walk around the obstacles in my life.
---
Quotes...

"Being challenged in life is inevitable, being defeated is optional." -Roger Crawford

"Obstacles don't have to stop you. If you run into a wall, don't turn around and give up. Figure out how to climb it, go through it, or work around it." -Michael Jordan

Real obstacles don't take you in circles. They can be overcome. Invented ones are like a maze. –Barbara Sher


---




---
The Boulder in Your Path


It's a beautiful day outside. You are hiking along an aqua blue lake that is so clear you can see the rays of the sun bounce off of the pebbles beneath the water. The trees arch over you as birds bounce along the branches serenading your every step. The moment could not be any better than it already is.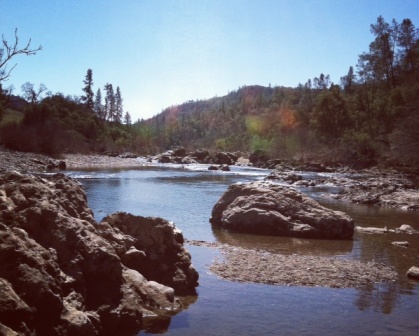 The trail climbs a quarter-mile away from the lake, and as you round the last switchback, you see it. A huge granite boulder has fallen from the cliff above and blocked your path.

You pause to assess the situation. You don't want to hike back, but the trail is blocked to move forward.

First you try pushing the boulder out of the way with your arms. It doesn't budge.

Next you try pushing with your back. It's still there.

Now you're frustrated and your stress level is climbing.

You silently curse the mountains and wonder why you are so unlucky.

Bewildered you sit down and take out your phone. You first complain to your spouse about the boulder in the path. He's unsympathetic, so you start working through your contact list for someone who will commiserate with you about the boulder.

Minutes, and now hours pass. You're stuck on the trail, a boulder blocking your path, stressed, hungry and exhausted.

Most people think that stress is caused by the boulder in your path. No so.

Stress is caused by your response to the boulder. Stress comes from all of the pushing, shoving and complaining about something that is never going to move.

Stress isn't an external phenomenon. It is internal.

If something lands in your path and you find yourself stressed and pushing to the point of exhaustion. Maybe that boulder just isn't going to move.

It is up to you to do the adjusting. You can step off the path, walk through the brush for a hundred paces and get back on the trail.

Accept that the boulder is there and find a way to work around it.

It is an unfortunate fact of being in the mountains that sometimes boulders fall on trails. (The same goes for life.) The quicker you can accept that, the quicker you can find a solution to get around it and back to the lake.

Have you been stuck by a boulder? Are you right now?

If you need some assistance with solutions, I've got lots of stuff for you.

My new website Chronic Resilience has a plethora of articles about coping with stress. Connect with me there to follow my journey with challenging health (my personal boulder) and find a few fixes of your own.

Here are some of the latest posts:

Resiliently,
Danea xoxo
---

Journal Exercise


What have you allowed to block your path? How can you walk around it?


---



2013 Excitement


From day one of my life, I have had lots of boulders in my path. My health became the greatest teacher I never asked for.

This August, Chronic Resilience: 10 Sanity-Saving Solutions for Women Coping with the Stress of Illness will be published by Conari Press.

The book is all about overcoming the huge boulder of illness. Not only do I give you all my best tips and techniques for managing illness, but I've assembled an amazing group of women who have contributed their personal stories about finding their own chronic resilience.

The book reveals how I find my way around pain, kidney disease, infertility and all of the smaller boulders in between.

I cannot wait to share it with you.



Get a Peek of the Cover


---



Looking for a presenter?


I am in the process of booking speaking engagements for 2013. If you have a group that needs a speaker, you can learn more about my Chronic Resilience Seminars and Keynotes as well as read testimonials at my website: www.ChronicResilience.com


---



SPECIAL REMINDER


Forward this newsletter
If you have enjoyed reading this newsletter, please share it with someone you care about. No one will ever have to pay for a subscription so send a friend a copy of this newsletter issue.

Speaking of which, did you get this issue forwarded to you? If you're reading this on the recommendation of a friend and would like to receive all of the future editions follow the link below to the newsletter page for more information and a free affirmation download for signing up.


---

Comments? Ideas? Feedback? I would love to hear from you. Just reply to this newsletter and tell me what you think!


---