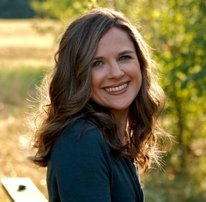 Featured Affirmation:

I choose to let my light shine.
---
Quotes...

"Promise me you'll always remember: You're braver than you believe, and stronger than you seem, and smarter than you think." -Christopher Robin to Winnie the Pooh (by A. A. Milne)

"Grant me the serenity to accept the things I cannot change, the courage to change the things I can and the wisdom to know the difference." -Reinhold Niebuhr

"Courage is resistance to fear, mastery of fear, not absence of fear." -Mark Twain


---




---

Resilience in Action: Charity Sunshine Tillemann-Dick


I believe strongly in story: sharing ours, learning from others, writing our own. When I set out to write Chronic Resilience, I knew that it needed to be filled with stories. I connected with nine exceptional women who were generous with their stories. They shared raw truths, triumphs and fears. I was in awe of the resilience these women demonstrated each day of their lives. They cope with a variety of challenges including: cancer, autoimmune disorders, multiple sclerosis, Chron's disease, rheumatoid arthritis and others. They were also some of the warmest, most inspiring and determined women I've ever had the pleasure of knowing.

Today, I'd like to introduce you to Charity Sunshine Tillemann-Dick. Charity's voice is otherworldly. Seriously, she will bring you to tears. As an opera singer she has traveled the world to sing on prestigious stages across Europe, Asia and the United States. She describes singing as the closest thing to transcendence.

Charity's talent is miraculous for its precision and grace, but also that it even exists. Charity was diagnosed with idiopathic pulmonary hypertension at twenty years old. This condition necessitated that she undergo a double lung transplant. Two years after the first transplant, Charity had a second double lung transplant due to chronic rejection. After both transplants, Charity trained and fully regained her singing ability.

Charity's story puts things in perspective. We are so much more resilient than we know. Each of us can choose to either use obstacles as excuses or to find and act on our resilience.

It is astounding what we can overcome when we have purpose and passion behind us. That is what Charity and I explore together in chapter 3: how to have goals when you are coping with illness. It can be easy to allow challenges to throw our lives off course, but with some planning and fierce determination, anything can be overcome. As Charity demonstrates, if you want to sing, you can sing.

I highly encourage you to check out Charity's TED talk. It will blow you away. (Click on the picture or link below to view the video at TED.com.)

Charity Tillemann-Dick: Singing after a double lung transplant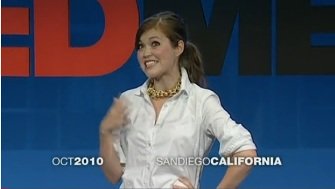 We are very close to the book launch! August 1st is right around the corner. You can read more about Chronic Resilience: 10 Sanity-Saving Strategies for Coping with the Stress of Illness here.
---

Journal Exercise


What area of my life do I need more resilience in? What actions can I take there?


---



Chronic Resilience Essay Contest is Going On


In anticipation of the August release of Chronic Resilience, I'm hosting an essay contest.



Topic: Who inspires your chronic resilience?


We will be honoring 3 essays with a top prize of $250!!

Share your story of appreciation and inspiration for a chance to win great prizes and have your work published on my Creative Affirmations and Chronic Resilience websites!

Entries accepted until July 26th with winner announced August 12th.



Visit ChronicResilience.com for
essay details and official contest rules.



---



What's New at Chronic Resilience?


If you haven't been to my new website yet, head on over!

Here are some of the latest posts:

---



Looking for a presenter?


I am in the process of booking speaking engagements for 2013. If you have a group that needs a speaker, you can learn more about my Chronic Resilience Seminars and Keynotes as well as read testimonials at my website: www.ChronicResilience.com


---



SPECIAL REMINDER


Forward this newsletter
If you have enjoyed reading this newsletter, please share it with someone you care about. No one will ever have to pay for a subscription so send a friend a copy of this newsletter issue.

Speaking of which, did you get this issue forwarded to you? If you're reading this on the recommendation of a friend and would like to receive all of the future editions follow the link below to the newsletter page for more information and a free affirmation download for signing up.


---

Comments? Ideas? Feedback? I would love to hear from you. Just reply to this newsletter and tell me what you think!


---