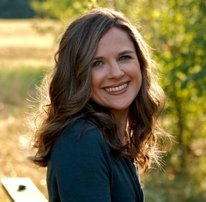 Featured Affirmation:

I know that I have the strength and resilience to be human.
---
Quotes...

"When we were children, we used to think that when we were grown-up we would no longer be vulnerable. But to grow up is to accept vulnerability... To be alive is to be vulnerable." ― Madeleine L'Engle

"To hurt is as human as to breathe." ― J.K. Rowling, The Tales of Beedle the Bard

"Man is the only creature who refuses to be what he is." ― Albert Camus


---




---

Why not me?


Some years ago I was having lunch with a friend who was going through cancer treatments. The conversation turned toward the inevitable question most patients ask at some point, "Why me?" My friends question was different. She asked, "Why not me?"

I have come to think that most humans assume the goal of life is to become superhuman. We aim for the perfect health, finances, relationships and spiritual practice. The "Why me?" question comes because we believe we should be the exception, the one who could figure out how to get out of being human. Unfortunately, we're completely missing the point.

Looking for a future state of perfection pits the present moment against the ideal. It will never measure up. Trust me. The result will be an unending search, with accompanying dissatisfaction, that causes you to miss out on what's in your life right now.

It is OK to be human. It's OK for life to be a little messy. It's OK to feel however it is that you're feeling right now.

Instead of pushing against something that isn't measuring up, embrace it. Have compassion and welcome the fact that you're human.

Instead of asking, "Why me?" ask "Why not me?" That question will lead you to look for the purpose, the lesson and even the beauty in challenging experiences. You'll see what's already pretty dang cool about being human.

When I asked, "Why not me?" A book popped out. We are two (oh my goodness!) weeks away from the release of Chronic Resilience. Watch the trailer here. (And please pass it along.)

That's the amazing thing about being human. Even though you may be surrounded by obstacles, you are resilient. For all of the vulnerability we humans have, we also have an astounding amount of strength.


---

Journal Exercise


What do I resist about being human? How can I bring acceptance to those areas of my life?


---



Just Over One Week Left in the Chronic Resilience Essay Contest


In anticipation of the August release of Chronic Resilience, I'm hosting an essay contest.



Topic: Who inspires your chronic resilience?


We will be honoring 3 essays with a top prize of $250!!

Share your story of appreciation and inspiration for a chance to win great prizes and have your work published on my Creative Affirmations and Chronic Resilience websites!

Entries accepted until July 26th with winner announced August 12th.



Visit ChronicResilience.com for
essay details and official contest rules.



---



What's New at Chronic Resilience?


If you haven't been to my new website yet, head on over!

Here are some of the latest posts:

---



Looking for a presenter?


I am in the process of booking speaking engagements for 2013/2014. If you have a group that needs a speaker, you can learn more about my Chronic Resilience Seminars and Keynotes as well as read testimonials at my website: www.ChronicResilience.com


---



SPECIAL REMINDER


Forward this newsletter
If you have enjoyed reading this newsletter, please share it with someone you care about. No one will ever have to pay for a subscription so send a friend a copy of this newsletter issue.

Speaking of which, did you get this issue forwarded to you? If you're reading this on the recommendation of a friend and would like to receive all of the future editions follow the link below to the newsletter page for more information and a free affirmation download for signing up.


---

Comments? Ideas? Feedback? I would love to hear from you. Just reply to this newsletter and tell me what you think!


---