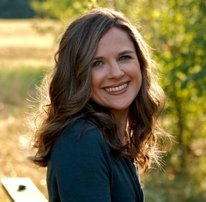 Featured Affirmation:

I choose to live with chronic resilience.
---
Quotes...

"True healing comes from finding the compassion to unconditionally welcome ourselves exactly as we are." -Danea Horn, Chronic Resilience

"Give yourself permission to need healing. Allow your health to become a priority. You cannot build a life around your values unless you decide that you are also of value."-Danea Horn, Chronic Resilience

"Gratitude is a feeling. It is not an intellectual exercise. It is not a list that you make, or an obligation you have. It is an appreciation that rises up within you for noticing the way that things are." -Danea Horn, Chronic Resilience


---




---
Chronic Resilience: 10 Sanity-Saving Strategies for Women Coping with the Stress of Illness is Now Available!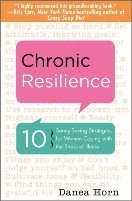 "Danea Horn has put an honest and wise voice to the intimate journey of illness. She lights a fire for self-compassion and puts stress in its place, while providing empowering suggestions for living with grace and Chronic Resilience. I highly recommend this groundbreaking book." -Kris Carr, New York Times bestselling author of Crazy Sexy Diet

"I love this book. It is funny, touching, and true. Chronic Resilience is a best friend for anyone impacted by chronic illness. Intimate and authentic, tender and wise, Danea offers everyone the benefit of her courageous triumph…a life well lived…debilitating diseases be danged!" -Penelope Young Andrade, LCSW, author of Emotional Medicine Rx



Author Interview at Psychology Today

Book Trailer & More Information

Buy Now:
Amazon
Barnes & Noble


---

Journal Exercise


How would my life be different if I lived with chronic resilience?


---



Book Tour Information


We are celebrating Chronic Resilience with a West Coast book tour. If you are in the area, I'd love for you to join us. There will be good conversation, good food, book readings, signing and a few good causes along the way. Click here for all of the details.


San Diego, CA
Saturday, August 17th at 2:00 PM

Sacramento, CA
Monday, August 19th at 5:30 PM

Portland, OR
Wednesday, August 21st at 7:00 PM

Seattle, WA
Friday, August 23rd at 7:00 PM

Spokane, WA
Wednesday, September 4th at 5:30 PM


---

My Hope for You
On Tuesday, I was doing an interview over the phone and I was asked a very important question, "What do you want readers to get from Chronic Resilience?"

It is the question I asked myself in March of 2011 when I sat down to begin writing. It took a full 13 months for the answer to come, but today I am absolutely certain about the #1 thing I hope Chronic Resilience does in your life.

There are lots (10 chapters worth) of insights in the book. There are small lessons, revelations, things I've done that I hope you avoid, processes, reflections, philosophies, to-dos, to-not-dos, and a host of stories. Of course I want you to find lots of things that resonate.

Yet, there is one major shift I hope the books makes in your life. Read more at the blog.


---



What's New at Chronic Resilience?


If you haven't been to my new website yet, head on over!

Here are some of the latest posts:

---



Looking for a presenter?


I am in the process of booking speaking engagements for 2014. If you have a group that needs a speaker, you can learn more about my Chronic Resilience Seminars and Keynotes as well as read testimonials at my website: www.ChronicResilience.com


---



SPECIAL REMINDER


Forward this newsletter
If you have enjoyed reading this newsletter, please share it with someone you care about. No one will ever have to pay for a subscription so send a friend a copy of this newsletter issue.

Speaking of which, did you get this issue forwarded to you? If you're reading this on the recommendation of a friend and would like to receive all of the future editions follow the link below to the newsletter page for more information and a free affirmation download for signing up.


---

Comments? Ideas? Feedback? I would love to hear from you. Just reply to this newsletter and tell me what you think!


---