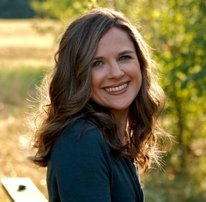 Featured Affirmation:

I let judgments go, judgments of others, and most especially, judgments of myself.
---
Quotes on Judgement:

"We can never judge the lives of others, because each person knows only their own pain and renunciation. It's one thing to feel that you are on the right path, but it's another to think that yours is the only path."
-Paulo Coelho

"I think the hardest thing to overcome is judging yourself and being your own worst critic so to speak."
- Nile Rodgers

"The highest form of human intelligence is to observe yourself without judgment."
-Jiddu Krishnamurti
---




---
Stop Judging Me!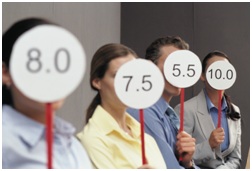 A few years back, I read a "Dear Abby" column about a woman who felt judged for being vegetarian. Her family would make jokes and let rude comments slip about "eating like a rabbit." The commentary on her food choice was getting under her skin, and she was fed up.

I too am a vegetarian and have never experienced the same reaction to my diet as this woman has. I was curious about her experience and why it was so different from my own. What makes the difference? I have been in a variety of dining situations with a myriad of meat-eating companions and have not been subjected to the same taunting.

The difference is projection. When we are uncomfortable with something in ourselves, we project our insecurities onto others and draw experiences that confirm our unease. Whatever it is that you judge yourself for, you will continually have those hot buttons pressed by others until you come to peace with yourself about your life.

Everything outside of ourselves is one huge mirror reflecting back to us what is going on in our own psyche. "Dear Abby's" answer to the vegetarian was to sit next to different people at dinner; my advice is to be proud of your choice. The more embarrassed or uneasy you are about sticking out or being picked on for your decision, the more you will attract that response.


---

Journal Exercise:

My judgments of myself have worn out their welcome. I am now letting the following go…


---
Listen to Danea on the radio this Thursday!!

Topic? Chronic Disease, Stress & Authentic Positivity

When? Thursday, December 8th at 9:00am Pacific Time

Listen online at Power Women Radio


---
Experiencing stress this holiday season?
Holiday Stress Affirmations
Article -- Dealing with Holiday Stress


---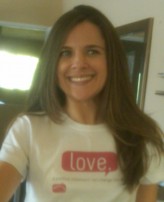 Want to give the gift of positivity?


Check out our new line of positive clothing and accessories!!

You'll find a variety of positive words to make your unique positive statement...a positive statement can change the world!

Order by Thursday and receive 10% off your order of $40 or more. Be sure to use offer code: TDEC1140 at checkout.



Visit the Shop at Creative Affirmations




---
SPECIAL REMINDER


Forward this newsletter
If you have enjoyed reading this newsletter, please share it with someone you care about. No one will ever have to pay for a subscription so send a friend a copy of this newsletter issue.

Speaking of which, did you get this issue forwarded to you? If you're reading this on the recommendation of a friend and would like to receive all of the future editions follow the link below to the newsletter page for more information and a free affirmation download for signing up.


---
Comments? Ideas? Feedback? I would love to hear from you. Just reply to this newsletter and tell me what you think!
---