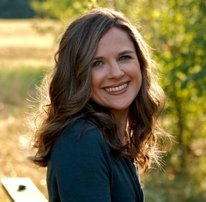 Featured Affirmation:

I believe in the Infinite Power of Love.
---
On Love...

"Greater than fear is Love.

Love dissolves all fear, casts out all doubt and sets the captive free.

Love, like the River of Life, flows through me and refreshes me with its eternal blessings.

Love cannot be afraid; it is fearless and strong, and is mighty in its works.

It can accomplish all things through the Inner Light of that faith in the All Good,

Which fills my very Being with a Powerful Presence."

- Ernest Holmes
---




---
Love is the Source and the Desire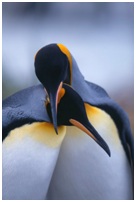 You may have originally come to CreativeAffirmations.com or DaneaHorn.com to get something, a relationship, confidence, material possessions, wealth or happiness. When you looked at your life, you may have though "It would be so much better if ________ happened." In search of how to make that happen we have found each other.

Today, I'm asking you to play a bigger game. That thing that you want, the house, car, published book, soul mate, dream vacation, etc… is not what you truly desire. It isn't. I can 100% assure you of that. Even if you got the house, car, published book, soul mate, dream vacation, etc… it won't make you feel the way you are hoping it will. It simply can't live up to your expectations in a way that is lasting. The only thing that can do that is L.O.V.E.

Behind any "want" you have is a strong desire for love, to love yourself, to love others, to bask in the glow that is love. Think about it, when you accomplish a goal, what do you feel? Love. Love for yourself, love for the project, love for the journey and love for the result. Love is the ultimate goal.

This is wonderful news! Since love is the ultimate goal, you don't need money, resources, a partner or anything else to begin experiencing love right now. There are several ways to do this:
Make a list of everything you already love about your life and/or yourself.
Write a letter of appreciation to someone you care about.
Notice all the ways that you are loved by others and by life.
Close your eyes and picture spending time with someone you love.
Physically spend time with someone you love.
Participate in an activity you love.
Meditate on love.
As you do the above activities, really focus on feeling the feelings of love. That is where the power exists.

The interesting thing is, when you shift your focus to love, seeing love, feeling love and experiencing love, your life changes to reflect what you are feeling on the inside. Things around you start to improve. You begin to see that your feelings of love are magnified in your relationships, business/career, health, and spirituality. You come to a deep sense of knowing that love is ultimately what we are here for. That is the biggest success of all.


---

Journal Exercise:

I see love in my life…


---



Feeling stuck?



Have you tried using positive thinking to change your life and then…nothing happened?



Program starts in 1 week!



I have been furiously researching affirmations, positive thinking, will power, goal setting and motivation, and there is some astounding research that flies in the face of popular self help techniques that were keeping me stuck and may be keeping you STUCK too!

I am launching a new program to expose the 3 myths of being positive and deliver techniques that create measurable results, for everyone…not just a select few.

The being positive can lead to greater success and health, but only if you avoid these 3 pitfalls that most books and media promote.

Space is limited and expected to sell out. If you are interested, reserve your spot today. For being part of this first run, and just this once, I have taken 85% off the full price of the program.



Program Begins Tuesday, February 7th!!





Learn more & sign up here…


---

I am in the process of booking speaking engagements for 2012. If you have a group that needs a speaker, you can learn more about my Redefining Positive Seminars and Keynotes as well as read testimonials at my website: www.DaneaHorn.com


---




SPECIAL REMINDER


Forward this newsletter
If you have enjoyed reading this newsletter, please share it with someone you care about. No one will ever have to pay for a subscription so send a friend a copy of this newsletter issue.

Speaking of which, did you get this issue forwarded to you? If you're reading this on the recommendation of a friend and would like to receive all of the future editions follow the link below to the newsletter page for more information and a free affirmation download for signing up.


---
Comments? Ideas? Feedback? I would love to hear from you. Just reply to this newsletter and tell me what you think!
---