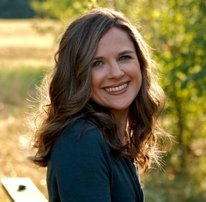 Featured Affirmation:

I pause and savor the joy that is already in my life.
---
Quotes...

"Joy is prayer - Joy is strength - Joy is love - Joy is a net of love by which you can catch souls." -Mother Teresa

"Joy is what happens when we allow ourselves to recognize how good things really are." – Marianne Williamson

"The sun does not shine for a few trees and flowers, but for the wide world's joy." – Henry Ward Beecher


---




---
Live with JOY!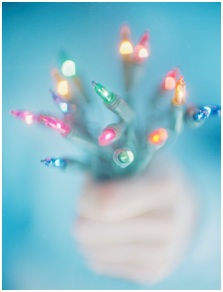 I cannot think of a better month to live with JOY than December. It is a four-week celebration of spiritual traditions the world over, complete with twinkle lights.

The day after Thanksgiving I revert to being an 8 year old again. I want to decorate the house, bake cookies, cut down a tree, dance to the Nutcracker Suite and drive around the neighborhood with hot cocoa gawking at everyone's lights. While most of December's traditions are not directly spiritual, they deliver a powerful spiritual lesson.

December's tensile can prompt us to slow down and pause.

See a beautiful light display, slow down, smile and pause.
Smell evergreen, slow down, inhale and pause.
Hear your favorite holiday song, slow down, sing along and pause.
Have some extra sweets, slow down, close your eyes, taste and pause.
Getting ready to blow out the candles? Slow down, turn off all the lights, say a prayer and pause…then blow.
JOY is everywhere, literally, everywhere. It is just that we rush around and look straight past it, so we think that it is missing. This is what all of the spiritual traditions are trying to get our attention to say:



It is here. JOY is here. Slow down. Pause.


While some may argue that December's tensile is just fluff, I know that it is a reminder that JOY is always with us, and that is really what holiday celebrations are all about.

P.S. I love twinkle lights so much, I am going to keep some up in my office past the holiday season to remember to slow down and pause for JOY all the time. I offer more tips for adding healing JOY to your life in my upcoming book. Details to come in 2013!


---

Journal Exercise


List ten things about December that bring you joy? Remember: slow down, pause. JOY.


---



Newest Creative Affirmations Articles



Wondering why the Law of Attraction seems inconsistent?
The Law of Attraction Paradox

Affirmations to support your goals:
Achieving Goals Affirmations

Affirmations to deal with procrastination:
Overcome Procrastination


---



Looking for a presenter?


I am in the process of booking speaking engagements for 2013. If you have a group that needs a speaker, you can learn more about my Chronic Resilience Seminars and Keynotes as well as read testimonials at my website: www.DaneaHorn.com


---



SPECIAL REMINDER


Forward this newsletter
If you have enjoyed reading this newsletter, please share it with someone you care about. No one will ever have to pay for a subscription so send a friend a copy of this newsletter issue.

Speaking of which, did you get this issue forwarded to you? If you're reading this on the recommendation of a friend and would like to receive all of the future editions follow the link below to the newsletter page for more information and a free affirmation download for signing up.


---

Comments? Ideas? Feedback? I would love to hear from you. Just reply to this newsletter and tell me what you think!


---