Affirmation Gifts
Affirmation gifts for yourself of those you love are reminders to be positive and add positive thoughts to the world around you. The seemingly small act of donning a positive statement can start a conversation and not only lift your spirit but the spirits of everyone you encounter.
I hope that you will join me and begin spreading positive energy with these fun affirmation gifts.
10% of all the profit generated from CreativeAffirmations.com is donated to charitable causes.
---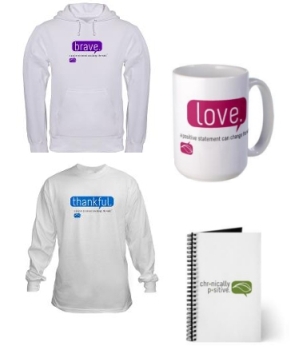 Positive Apparel & Gifts
Wear your positive attitude!
Tons of styles and accessories for every style.

Messages include:
love.
bliss.
brave.
thankful.
faith.
peace.
chronically positive.
a positive statement.