Cultivating Gratitude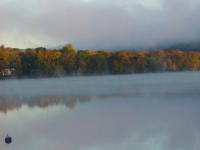 Cultivating gratitude can take effort and time, but you will find it will be a wise investment. Begin developing gratitude by observing all of the things in your life that you are grateful for. Here are a few of mine from today:
They do not have to be especially deep or philosophical, just begin with observing the little things that help you enjoy life. This simple act will begin to widen your field of observation. So often in life, we move through each day only noticing the mundane routine we are stuck in. Yet there is so much more to our lives already there that we sometimes fail to notice. Opening your eyes to what already exists will shift your perspective and create awareness of previously unrecognized blessings.
For instance, I was recently going to take a trip to California to attend a friend's baby shower. As I was gathering the last of my luggage before heading out the door, my husband, Phillip, asked me if I had the camera battery charger. A straightforward question that I could have said yes to & ignored. However, I had been working on gratitude. When I was on the plane that morning, I had the most spontaneous feeling of gratitude that Phillip had asked if I needed the battery charger. Something so small that could have faded into the background of life suddenly had meaning. That question was Phillip expressing his love and care for me. He knew that I would not want to get to CA and realize that I could not take any pictures with a dead camera battery.
These small events, once recognized, can create very deep and powerful feelings of gratitude. While you move through your day, take a moment here and there to look around and pick something you are grateful for. As I write this, my dog, Abbey is fast asleep on her back with her feet up on the wall. She looks so goofy that I am smiling & feeling especially grateful that she brings all of that joy and silliness into my life.
If you find that you got to the end of your day without feeling especially grateful, take a moment before you go to sleep to jot down a few things you are grateful for down in your gratitude journal. This way you will end the day on a high note, a way higher note than falling asleep to the depressing evening news.
As you begin cultivating gratitude, observe the details of your life that make you grateful, you will develop a greater appreciation for life itself; the basic act of living will start to amaze you.
This is where the power of cultivating gratitude kicks into high gear because you will feel grateful all of the time. Everything you experience will be fascinating, the entire miracle that is life on this planet. Then just imagine the changes that become possible because you will be not just feeling gratitude but living gratitude.
Return from Cultivating Gratitude to Understanding Gratitude