Chronic Resilience Essay Contest

Join our essay contest in honor of the August release of Chronic Resilience!
Topic: Who inspires your chronic resilience?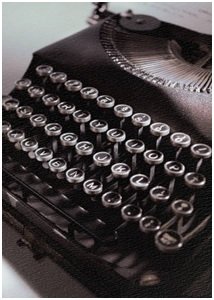 It's the people in our lives who motive us to be resilient when coping with chronic illness. For the essay contest, we want to know who in your life inspires your chronic resilience. Who makes you get out of bed in the morning and tackle the stress from chronic disease with fierce determination? Be it a spouse, child, family member, friend, neighbor, or doctor, tell us all about them! Submit your essay by 11:59 P.M. PST on Friday, July 26th for a chance to win the top prize of $250! Two additional essays will be honored with a Spa Gift basket full of self-pampering goodies. All winners will be recognized and have their essay posted on my websites, www.creativeaffirmations.com and www.chronicresilience.com.
Submitting and Formatting Essays
Essays should be submitted in English with a maximum of 1,000 words, typed, and double-spaced.
Submit your essay by sending an e-mail to contest@chronicresilience.com with your essay attached as a Word document. We will also consider essays that are pasted into the body of the e-mail itself.
Be sure to include your name, phone number, and mailing address (for prize package) with submission. Unfortunately, entries may not be anonymous.
Entries must be non-fiction and not previously published.
Entries that don't meet the above qualifications may not be considered.
Additional entry rules and selection guidelines are below.
"Love" is an atrociously inadequate word to describe the depth of emotion I have for Phillip. I am connected and devoted to my husband in fierce ways. I have a goal of sitting on the porch with him, holding hands, grandkids playing in the yard when we are in our seventies. I am going to do what needs to be done to live the day I've got in my mind. —Danea Horn, Chronic Resilience
All the Official Stuff
1. ELIGIBILITY: The Chronic Resilience essay contest is open only to people living with a chronic illness or condition. Must live in the United States. Only one entry per person will be considered. All entries must be based on non-fictional circumstances and must be original pieces of work.

2. TO ENTER: Contest begins 5/15/2013 and ends 7/26/2013 at 11:59 P.M. PST. Write an essay of no more than 1,000 words that addresses the Chronic Resilient theme. TO SUBMIT YOUR NOMINATION: 1. E-mail your submission either as a Word Document or with text included in body of the e-mail to contest@chronicresilience.com. 2. Include your name, phone number, and mailing address with your submission. Essays exceeding 1,000 words or deemed not original are subject to rejection.

3. JUDGING: Essays will be reviewed by a panel of judges and rated based on originality, creativity, and adherence to the Chronic Resilience theme.

4. PRIZES: All winning entrants will be recognized and work will be published on www.chronicresilience.com and www.creativeaffirmations.com. Winners will be informed by e-mail and announced online on August 12, 2013.
(1) Grand Prize Winner – $250
(2) Second Place Winners – Spa Gift Basket
5. USE/RIGHTS: Submission of an essay constitutes entrant's consent to publish essay contents along with their first name and last initial on websites related to Chronic Resilience.

6. IMPORTANT DATES:
First Submissions Accepted: May 15, 2013
Final Submission Deadline: July 26, 2013 11:59 PM PST
Winners Announced: August 12, 2013
Return from Chronic Resilience Essay Contest to the Affirmations Blog