Marriage Affirmations


Marriage affirmations to cultivate lovely wedded bliss: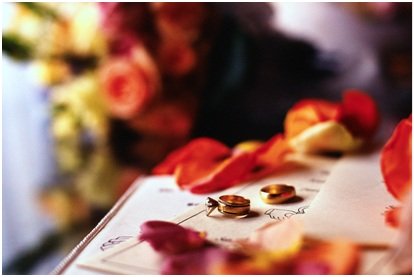 I am willing to support my spouse they way he/she has asked to be supported.



I choose to focus on the things I am grateful for in our relationship.



I seek to understand my spouses point of view first before I choose a reaction.



I am proactive about communicating my feelings in a compassionate way.



I am always ready to be silly, funny and fully in love.



I allow my partner space to develop his/her self apart from "us."



I choose to live my marriage vows each and every day.



I acknowledge that life, and our marriage, is not perfect all of the time. I choose to be present and work through the tough stuff.



I am willing to be the first to apologize.



I continually set my ego aside for the greater goal of our union.


About Affirmations:
The key when saying, and/or reading, affirmations is to feel the feelings they portray. It can help to fully relax and know that at the core of your being, these statements are true. If they feel out of reach or you are having a hard time convincing yourself of their truth, adjust the affirmation to include the words choose, potential, or willing to make them true for you at this moment.
Also, affirmations gain their power from repetition. The more often you say them, the more they will impact your reality. Affirmations are
not
a one-time-event…say them once and life is perfect. Affirmations are an everyday choice, a choice we make with our thoughts and feelings. The more often you use them, the quicker you will begin to see new opportunities, engage in new healthy behaviors, and feel energized by the direction your life will be taking.
To learn more about making affirmations part of your daily routine, visit
All About Affirmations.
To start writing your own powerful, effective affirmations, visit
Writing Affirmations.