Become a Money Magnet
I happened across this YouTube video called Money Magnet which had an interesting take on attracting money.
Dr. Michael J. Duckett puts forth the idea that to attract money you have to take on the part of a wealthy person and play that part at all times in your life.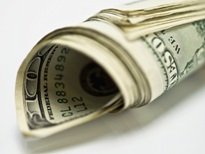 Something about this really struck me. A part, just like in a play. I could pretend, in my current life, that I was the 'me' I see in my wealthy life. As a result of the video, I wrote a character outline. I determined what I wanted all of the areas of my life to look like when I have achieved the financial abundance that I intend. I wrote descriptions about the following areas:
The attitude is especially important, how does the wealthy character you are creating feel?
It is the feeling that creates the energy toward manifestation.
Once my character outline was complete, I review it daily before visualization. During visualization, I picture my character (me) in different scenes related to my outline…always feeling the attitude that I am headed toward.
Here is the video that sparked the idea:
Return from Money Magnet to the Affirmation Blog.