Positive Affirmations for Kids


I have left some of the positive affirmations for kids open ended to start a dialogue with your child. Prompt them to recognize their feelings and get creative with their answers.

Positive Affirmations for Kids: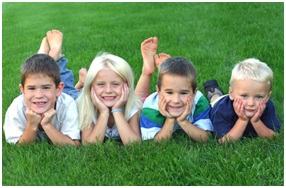 I feel joy in every corner of my body.



I am happy.



I am healthy.



I am good at _____.



I choose to improve at _____. (This is as 'change' oriented as I would go with a child.)



I am grateful for my _____. (parents, pets, siblings, bike, school, etc… Commit to making a list of 5 each evening with your child.)



Life is fun.



I talk out my feelings peacefully.



Life makes me laugh.



_____ make me smile. (puppies, holidays, playing sports, etc…)



I am thankful for you. (Start saying this to all of the members in your family. It is a wonderful way to shift negative dynamics.)



I appreciate you. (Again make this a common family phrase.)



I love to give love, receive love and live love.


About Affirmations:
The key when saying, and/or reading, affirmations is to feel the feelings they portray. It can help to fully relax and know that at the core of your being, these statements are true. If they feel out of reach or you are having a hard time convincing yourself of their truth, adjust the affirmation to include the words choose, potential, or willing to make them true for you at this moment.
Also, affirmations gain their power from repetition. The more often you say them, the more they will impact your reality. Affirmations are
not
a one-time-event…say them once and life is perfect. Affirmations are an everyday choice, a choice we make with our thoughts and feelings. The more often you use them, the quicker you will begin to see new opportunities, engage in new healthy behaviors, and feel energized by the direction your life will be taking.
To learn more about making affirmations part of your daily routine, visit
All About Affirmations.
To start writing your own powerful, effective affirmations, visit
Writing Affirmations.
Return from Positive Affirmations for Kids to List of Affirmations