Spring
Portland had a very long and cold winter this year. December brought the worst storm in 40 years, and by February, I was convinced it would never get warm again.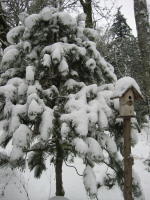 I have had periods in my life that have felt strangely similar to this winter. Situations that seem to have no end. Finances that won't turn around. An illness that lingers. A heartache that will not let go. There comes a point where I usually end up shouting at the top of my lungs: I am done! I am done with winter, I am done with struggle, done with illness, done with heartache.
And nothing happens. Nothing changes. My plea goes unheard. We have another week of 40 degree weather and rain.
Then, I finally give in. I embrace my current circumstance as if it will never change. It will always be winter. It will never get warm. I should buy another sweater because there is no end in sight. I no longer resist the winter; I just let it be.
That is the point when I head out to work in the morning and spot the first daffodil smiling at me with its trumpeted mouth. A week later we have our first 70 degree sunny day. Spring has arrived. Winter has gone.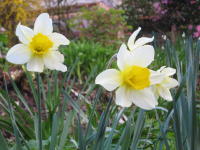 Why is it that it takes getting to the point of complete surrender for a season, or life situation, to change? Why doesn't spring arrive the moment I beg for it to come? Why doesn't money rain from above? Why doesn't my illness clear up? Why doesn't my heartache fade the moment I request the change?
I believe the answer lies in our feelings. I have found that when I am struggling with a situation that I am desperate to change, my feeling, the majority of the time, is frustration. The instant that I accept things as they are, my emotions shift. All of a sudden I feel relaxed and at peace with the moment exactly as it is, winter and all. That peace creates a space where my new reality can emerge.
Holding onto feelings of frustration or desperation around changing something in life will only prolong it because feelings perpetuate themselves. Frustration creates more frustration. Desperation creates more desperation.
Feeling at peace with things exactly as they are creates circumstances that you are truly at peace with.
I know it sounds backwards. Feel good in this moment so that the next moment will change. However, it is true. The easiest manifestations I have created are when I have put forth a desire and then completely forgotten about it.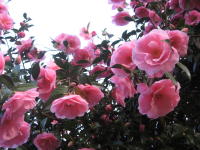 That forgetting is trust that your desire was heard and that it is on its way. No desperation, no frustration. It is coming and because you know that change is coming you are at peace with life exactly as it is.
Before you know it, spring will surround you.