Self Help Resources
Be the Resource You Need
A Google search for Self Help Resources returns 390 million results. There is a plethora of information on how to become a better you. This search doesn't even include other things you could search for such as "time management techniques," "goals," or "achievement."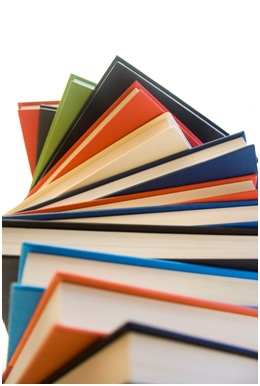 If internet searching isn't your thing, there are books, books and more books. I've got lots of book reviews on this site for your browsing pleasure.

Not books? How about seminars? You can spend an evening, day or whole week learning techniques to help yourself. Tony Robbins is offering his latest "Unleash the Power Within" weekend workshop for between $695 and $2,595 depending on how close you want to sit.

The issue isn't that there aren't enough resources or the right resources. There are more resources than you could absorb in a lifetime.
The issue is consistency. How many times have you read an article or browed through a book and thought, "Wow, this is the answer I've been looking for"? You feel encouraged, motivated and totally clear about the missing link in your life. You probably even have visions of how great things will be once you have implemented what you learned.
Then, two weeks later, things get hectic at work or home and all the grand plans you've made go onto the back burner. A month after that, you can't remember what you were so jazzed up about in the first place. Six months down the road, you're back at the bookstore looking for more self help resources to catapult you into a new life.
The most important word in "self help" is SELF. It is up to you. There is not guru, book, seminar, subliminal tape or hypnotist that is going to change your life. You are the one that has to change your life. You. You. You.
When you find a new philosophy, organizational strategy or mental exercise, commit to it 150%. Make implementation your top priority. Be consistent about saying the affirmations, meditating, planning out your day, working toward your goal, managing your finances, journaling, all of it. Nothing changes if you don't change your behavior with complete consistency. After one week, one month and one year.
Here's the thing: I know you can do it. I know you already have the resources within to help yourself. You already know what you need to do. You are the key to the change you want to see in your life. Google search all you want, but then get down to business and become your own self help resource.


Return from Self Help Resources to Self Improvement Articles